Glenda Reid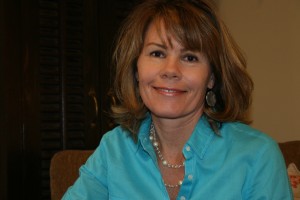 I am a licensed psychotherapist, working with individuals, couples and families desiring to make significant life changes through therapy. My scope of practice is broad in that I work with ages 15 and up. Most of my clients are coming in to work on Depression, Anxiety, Communication Skills, or going through a major life transition weather it be loosing a job, spouse, or entering into a new relationship.
All of these transitions can be made more manageable with the guidance of a trained professional. One who really cares about the outcome of the individual. The therapeutic bond that is developed between the therapist and the client serves for a platform of trust and vulnerability to look deep and find healing. It is my joy and pleasure to walk along life's path with folks and aid in some way in their fulfillment, change and healing.
I am a long standing member of the following professional associations:
AACC American Association of Christian Counselors
NASW National Association of Social Workers
NACSW National Association of Christian Social Workers
CAPS Christian Association For Psychological Studies
Treatment Approach
Having graduate training from USC in "Systems Theory," we consider the person as a whole being with many parts. Biological, Psychological, Social and Spiritual are all significant variables in one's wholeness. Faith is oftentimes a significant element in one's life providing strength and support, when requested by the client Faith becomes an active part of therapy.
We exist in community with others, and have many systems that we are a part of. These systems include our mates, our families, friends and jobs. These systems are significant and it is helpful to process these to gain a full understanding of the context in which you live.
We will consider one's history in order to gain an understanding of the early environmental factors that affect one's life. We then look at current circumstances and together set achievable goals. Therapy is a very interactive process that focuses on improvement and measureable progress. We will work together as a team to find solutions and move forward. I look forward to hearing from you, and would love to answer any questions you may have about my approach to therapy.